How Sweet Natasha's Tits Are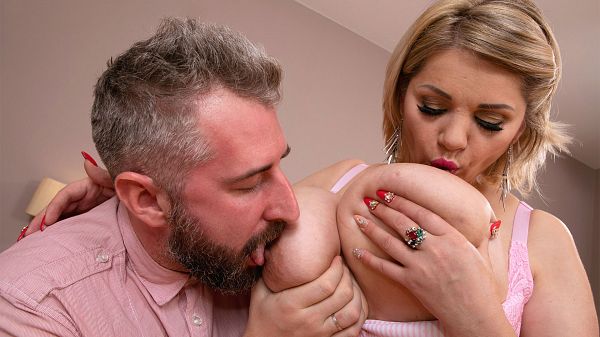 The great Natasha Sweet kneels in bed and teases George by holding her big beauties in the "offering" pose, rubbing them through her dress and bra and staring at him. Two huge tits that must be worshipped, licked, sucked, fondled and fucked, and ultimately covered with a man's nut.
The luckiest man in the world, at least during this scene, is George, who stands by the bed and watches intensely. Natasha drops her bra and dress and continues her tit-play.
Natasha gives George the eye signal to come over. He licks this gorgeous goddess's nipples, buries his face between her magnificent mammary mountains and feels the silky-soft skin of her breasts.
Whipping off his pants, George lies on the bed. Natasha gets between his legs and wraps her breasts around his cock for a tit-rubdown. This is the dream of many men who have seen Natasha before. She stops her massaging to open her mouth and suck the cock.
Natasha gets on her back, ready for more dick between her breasts, her mouth open to lick the tip as his cock reaches her face. For a little over 32 minutes, George is the luckiest man alive to bed down this fantastic woman.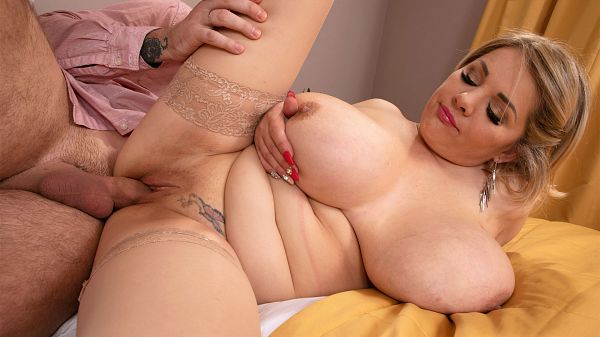 See More of Natasha Sweet at PORNMEGALOAD.COM!