Extreme Sweater Stretching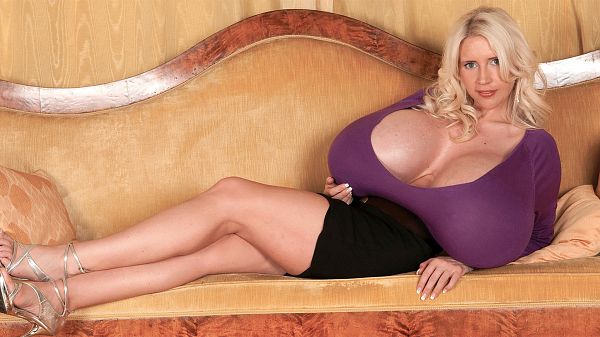 German phenom Beshine has got a smoking-hot, slim body, a pretty face and long, blonde hair. She could have easily modeled for anyone before she decided to supersize her tits to her incredible proportions. But Beshine wanted more. She wanted huge breasts to satisfy her extreme boob fetish, her personal desire. Having breasts this massive makes her happy. Girls like Beshine are very rare, but super-sizing is picking up momentum.
Over the last 30 years, there have been relatively few who have taken boob-enlargement to this extreme. In this scene, Beshine enters wearing a tight, button-front top that shows super-deep cleavage. She jiggles and struts in this top and the effect is mind-boggling. Then Beshine chooses a striped pull-over cut very low. This number again reveals acres of deep, expansive, hard-to-believe cleavage.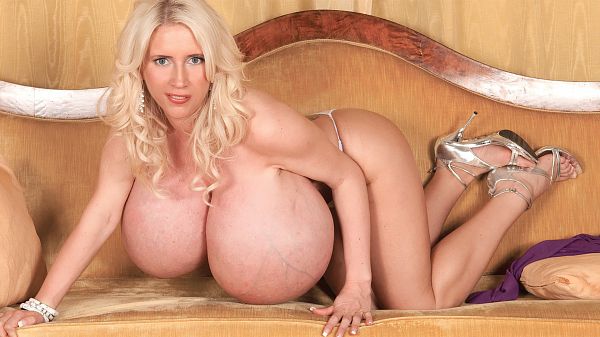 See More of Beshine at PORNMEGALOAD.COM!