Flashback: Cherry Brady in Do Me Now
Flashback: Cherry Brady in Do Me Now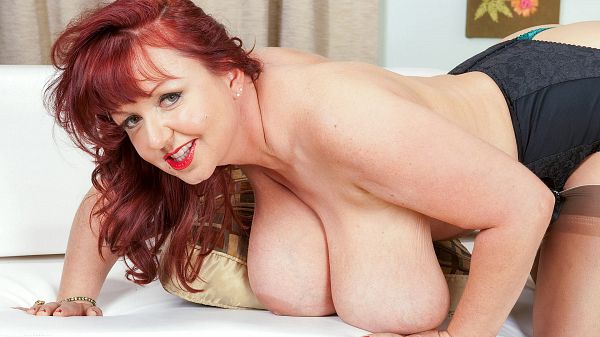 Lover of many things retro, like bras, lingerie and underwear, Cherry Brady checks out a book of vintage poses from the '50s and '60s in the opener of this SCORELAND video. There isn't an elaborate plot or script to divert your attention from your little head to your big head.
The redheaded babe is inspired by vintage photos of models from the 1950s and '60s. She wants to try out the poses, like the horny lady she is. For this occasion, Cherry wears sexy vintage undies and a pointy, bullet bra. And, with all due respect to the busty models of yesteryear immortalized in black and white photography, Cherry blows them away when it comes to boobs, sex appeal and cleavage charm.
"I was a fan from way back," Cherry said in an interview. "I have old magazines from when SCORE and Voluptuous first started. And I have always been a fan of the magazines. Other people copy you guys now, but I don't know that they treat the girls as well as SCORE does. I love the way you talk about the girls in the magazines. Because other magazines talk about them, like, fucking transients and really raunchy stuff. They kind of portray big-titted women in a really shitty light. Like they are just whores to be used. And that's fantasy, and I get that. But I like the way you guys put the women on a pedestal. That's why I chose you guys in the first place. I had no qualms about it. You guys really are the pioneers and the best in the biz."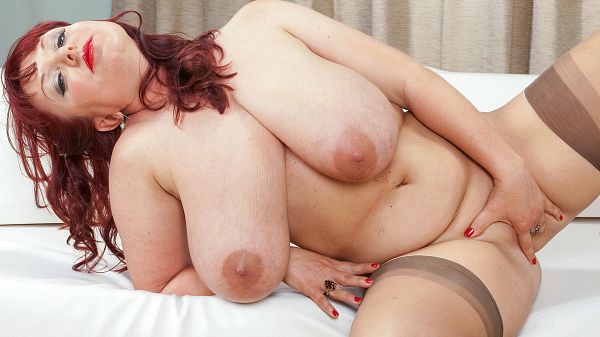 See More of Cherry Brady at PORNMEGALOAD.COM!