Kira Liv: Bikini Bombshell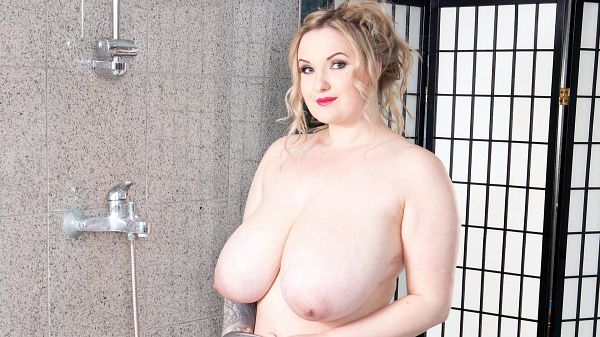 The bikini was named for the location of the first atom bomb test off the Bikini Atoll in the Pacific Ocean on July 5th 1946. Kira Liv sets off explosions and meltdowns by trying on bikinis and two-piece swimsuits at poolside. Kira is blessed by nature with a beautiful face, a voluptuous body and huge natural boobs.
If a girl watcher actually gets to spot her in a swimsuit at a pool or a beach, he can count himself blessed too. After trying on her suits, Kira takes a refreshing shower. We had to seal off the pool area to get the privacy this shoot required.
Finding tops and bras that properly fit her heavy, sensational naturals requires a lot of effort and time on Kira's part. We'll bet that Kira gets lots of offers to be her personal shopper and probably marriage proposals too.
When Kira has a chance, she likes to golf. Now there's an idea for a photo shoot, but that would attract a crowd with their own cameras.
See More of Kira Liv at PORNMEGALOAD.COM!