The Sweet Melons of Demmy Blaze
The Sweet Melons of Demmy Blaze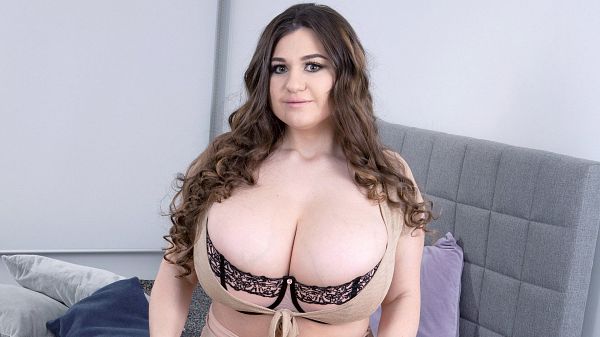 Demmy Blaze is a model and a photographer of other models. She wears many hats and many bras. She's dedicated to her craft. In this video and photo shoot, Demmy explores the world of fruit size and breasts, using her own fantastic, natural boobs as a comparative instrument. SCORE is always interested in this kind of scientific exploration.
Excluding plums and lemons, a partial sampling of fruit size compared to breast size runs as follows: oranges (B-cups), peaches (C-cups), coconuts (D/DD-cups), grapefruits (E/F-cups) and watermelons (G/H-cups).
As you can see in the video, Demmy can hold a variety of fruits against her chest simply by using the weight of her huge boobs. The two bananas almost get lost in her cleavage. Her demonstration with the melon is especially impressive. This is another reminder that girls with boobs like Demmy don't grow on trees. The whipped cream play and pink spreading is a bonus. Once again, Demmy has our gratitude.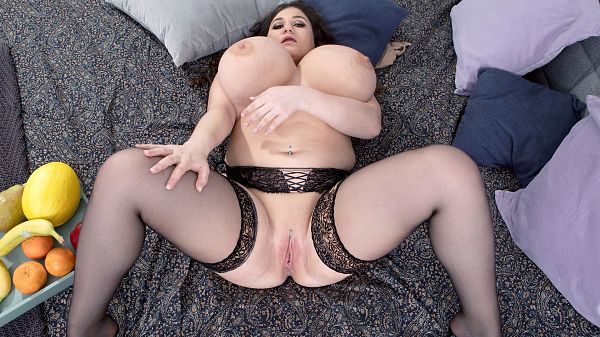 See More of Demmy Blaze at PORNMEGALOAD.COM!