Sandra Star: SCORE Superstar of Sex
Sandra Star: SCORE Superstar of Sex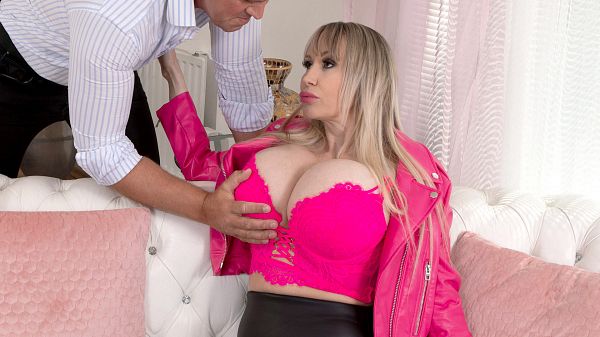 When SCORE star Sandra Star tells a guy to come over to her, look at her new bra and oil her big tits, he should snap to it and get moving. If he doesn't, it's conclusive proof that he's out of his mind. This scene is kind of a reunion because Tom Holland and his porn bro Steve Q. once made a Sandra Star sandwich and had a blast with the German sex kitten.
Tom rushes over to Sandra to fondle her massive breasts and squirt some oil on them. He rubs the oil over her tits, then comes around to face her. She gives him that "Give me your cock" look with her fuck-me eyes and a tongue gesture. Sandra takes his boner out of his pants and gets busy wrapping her sexy lips around it. She swallows it down and licks the shaft.
Lying on her back, Sandra gets her boobs fucked, with the head of his cock near her mouth so she can flick the tip with her tongue. Moving her panties to the side. Tom licks her pussy and then bulls into it, fucking her fast and hard while Sandra rubs her clit. Sandra Star is a woman who loves to have her pussy licked and appreciates a man with a skilled tongue.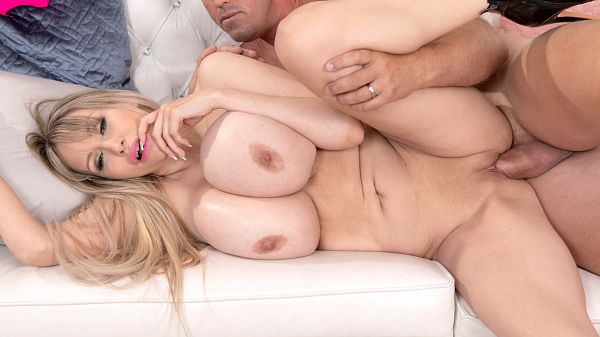 See More of Sandra Star at PORNMEGALOAD.COM!