Her 38K-cups Will Blow You Away
Her 38K-cups Will Blow You Away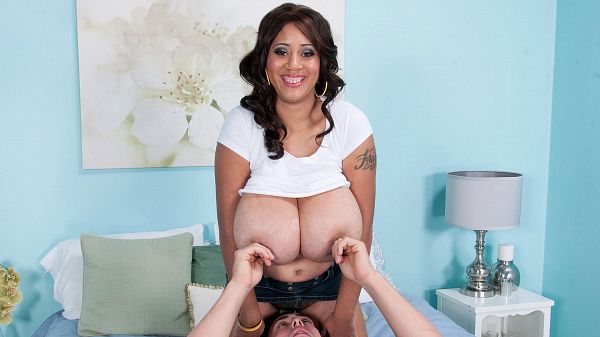 Roxi Red looks awesome in her skimpy white top and traffic-stopping denim short-shorts. Her stud plays with her major mounds, then creates a one-girl wet T-shirt contest by pouring water on Roxi's top, making it see-through. Roxi is stripped down totally naked and gets on her knees to suck his nine-incher.
Roxi has a thick bush, too, a rare sight these days but one much appreciated by muff lovers. Huge tits, a sexy body and a bush. Roxi drools, licks and kisses his shaft and nuts until it's as wet as her dangling jugs. She is an excellent cock sucker. Now it's time to fuck. Roxi gets on her side for a side-winder position. Can she take this trouser-python?
Roxi had never made videos until SCORE found her. She glances into the camera while she's getting the pipe and shaking her boobs in numerous fuck positions. Her glances add another dimension of heat to her bed bouncing. To call Roxi's tits simply "big boobs" is a major understatement and a disservice.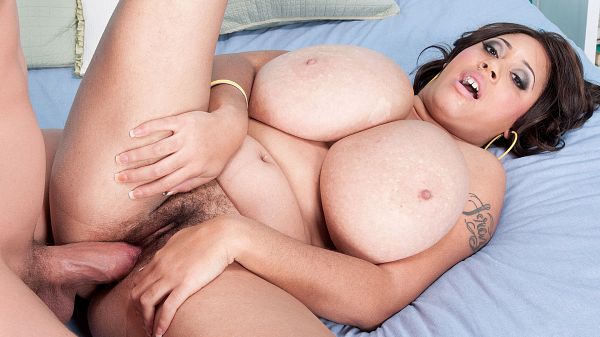 See More of Roxi Red at ROXIRED.COM!