What's in Alexya's Suitcase?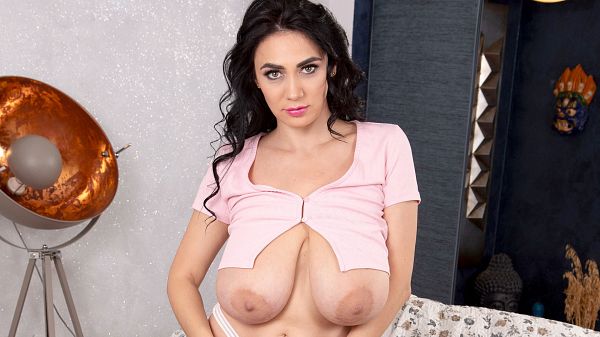 She's been called the most-gorgeous girl on Earth. She's the girl with the Mona Lisa smile and the come-hither eyes.
Alexya returns to SCORELAND for the first time since 2018. That was the year Alexya joined the Star sisters Erin and Helen, Demmy Blaze, Codi Vore, Daria and Sha Rizel for the group shoot On Location North Coast in the Dominican Republic. It's great to finally have Alexya back.
Today, Alexya plays the "What's in my suitcase?" game and tries on her tight, sexy tops she's brought with her from Romania. Her self-sucking and breast-play skills take up the second half of this video.
"I don't think of modeling as work," Alexya said. "It's fun and I like to see the results after a shooting. When I can, I love to go out dancing at night and I like to spend the day riding horses."
See More of Alexya at PORNMEGALOAD.COM!