Tight Tops Over Giant Tits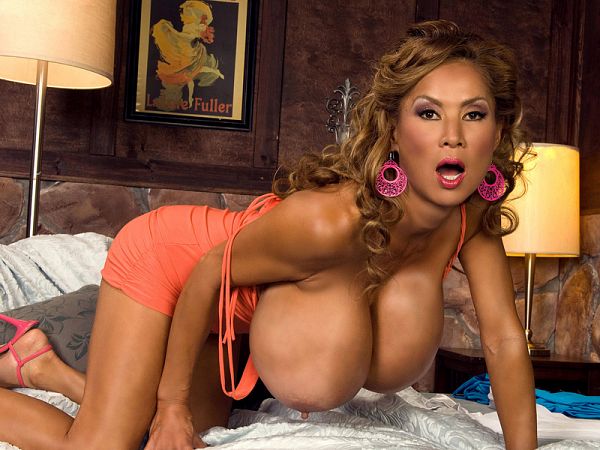 "Look at this," Minka says, lowering her pink dress to unveil her 44KK tits, a pair of the biggest headlights on the planet. Encircling her dark areolae and erect nipples, Minka's bikini-created pale skin is itself surrounded by the darker tanned flesh, a turn-on for many who love tan-lines. The Korean Princess tries on a sheer white tube-dress. It earns her seal of approval. She rubs her nipples to make them stand out more against the see-through material. Minka then motorboats the camera.
When the X-Man arrives, she's anxious to tease her nipples for him. He asks her to spit on them, then model the pink dress, then the blue dress. That does it. Naked with a boner, he has Minka lie on the couch so he can fuck her cleavage.
After a Minka tit-fuck (a tit-fuck unlike any other), they switch positions so he can fuck Minka's mouth, then her bushy but trimmed pussy, always tight and hot. They hump side-ways but before they can get into another position, he asks Minka to try on another tight dress. She rides his cock sitting on it, dropping the dress to her waist. Bouncing up and down on the meat-pole, her jiggling mega-boobs are cupped by her palms for support.
They uncouple so he can launch his semen-strike on her massive mountains. Minka has tired out and satisfied another sex-connection while she looks ready for a second go.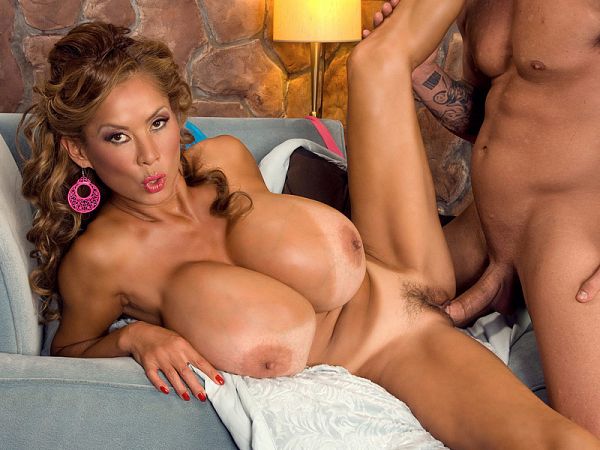 See More of Minka at MEGATITSMINKA.COM!