Busty Ski Bunny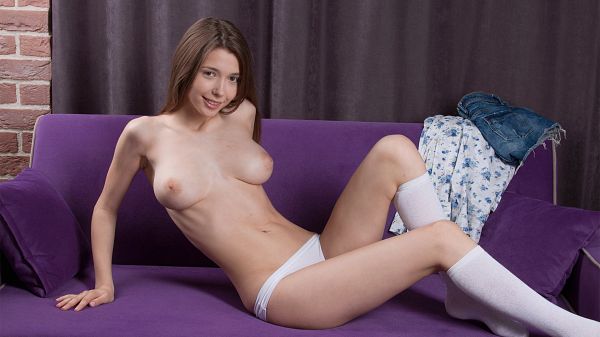 Age: 20; Born: January 20; Ht: 5'7″; Wt: 123 pounds; Bras: 36D; Panties: Cotton; Anal: Sometimes; BJs: Swallow; Masturbate: Every night; Lives: Denver, Colorado.
Ski-bunny Mila is a Ukrainian-American whose family moved to Colorado before she was born. "My family is still pretty old-school," Mila told us. "If my dad found out I sent these photos to you guys, he'd kill me! But I've seen the dirty magazines he keeps under his bed. He has no right to judge me for doing this!
"My kinkiest encounter happened up in Telluride on a ski trip in high school. There was this guy I kept running into every time I finished a run. We flirted and talked for a bit before we decided to go on a run together. On the chairlift up, we started making out.
"When we got to the top, we casually skied for about a mile before we ducked behind some trees. I sucked his dick, and he bent me over and fucked me doggie-style without a condom! I took off my jacket so he could bust on my tits. I didn't have anything to clean up with, so I just zipped back up over his cum!"
See More of Mila at PORNMEGALOAD.COM!